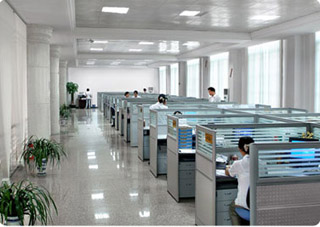 Shenzhen Simway Technology Co., Ltd. is agent of Japan (Nisshinbo), Taiwan (Sinopower), Xianqiao (SENSICOM), Shanghai Lingxinwei (LEADCHIP) , Taiwan(RALEC) and other well-known brands of power management IC,MOS,NTC in brand promotion, product sales and program design.
In the lithium industry, company agent Nisshinbo lithium protection IC and Sinopower of the MOSFET has a high reputation and market share, and its products have been well-known domestic and foreign enterprises batteries, PACK enterprises, lithium protection board recognized and applied . In the communications and consumer electronics industries, Nisshinbo AND Lingxinwei power management products has also been highly recognized by the majority of manufacturers and high-volume applications.
Focus on the present and future development in conjunction with Nisshinbo lithium battery protection program, involving electric vehicles, power tools, electric bicycles.
Companies adhering to the people-oriented management philosophy, invites the lithium industry, communications and consumer electronics industries have work experience of people with lofty ideals to join in this excellent platform, relaxed, positive environment, give full play to your astute talent , and co-development, and reflect your personal values, the harvest of your better tomorrow.